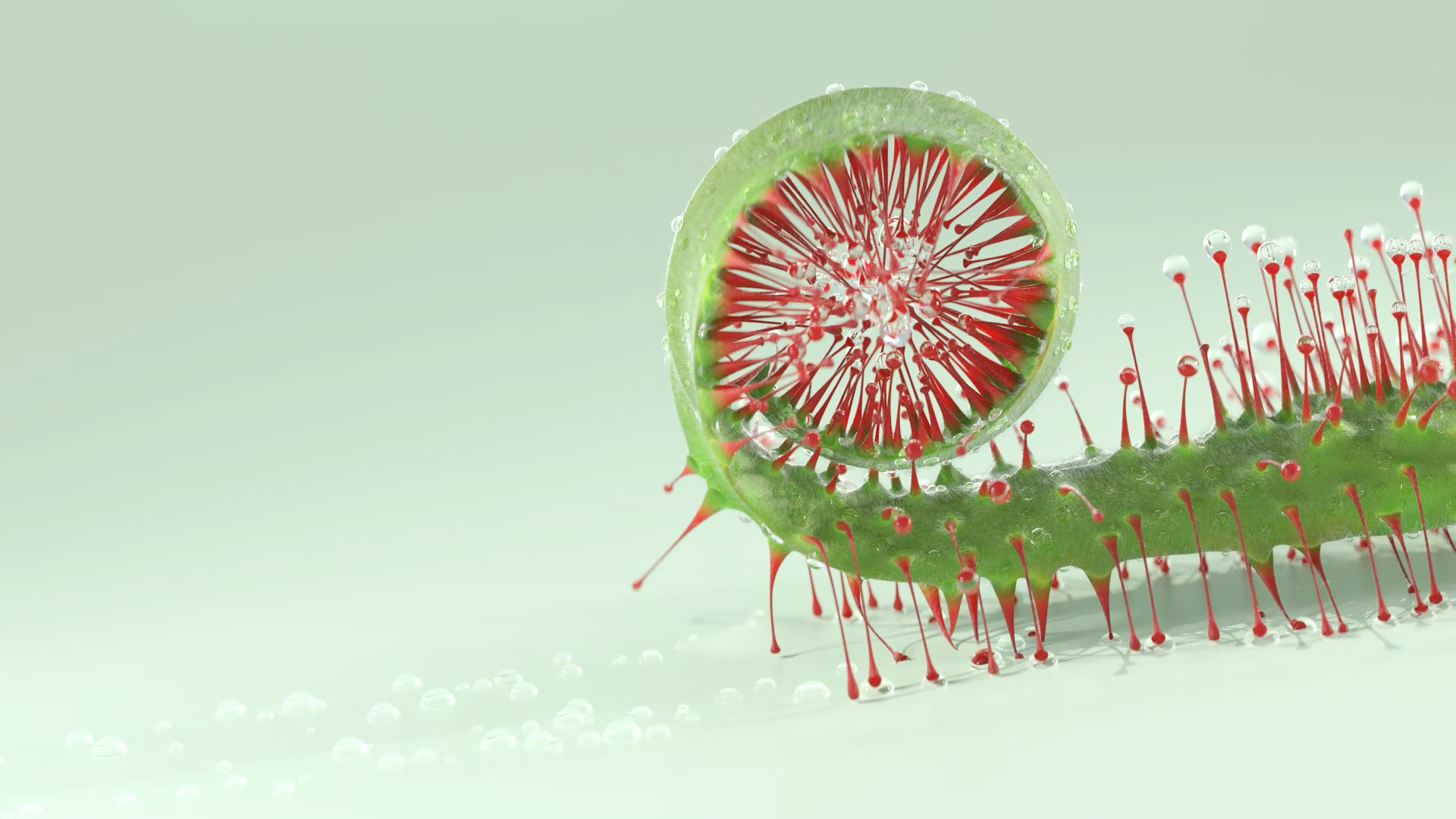 Global sportswear brand
ASICS
invited UK creative studio
BAKED
to communicate three different footwear technologies.
First in the series was the 
ASICSGRIP
technology featured in the
ASICS Trabuco MAX
, a trail running shoe built for grip. A sundew plant was chosen to visually symbolize the concept of traction amongst wet and slippery conditions.
Director — Andy Hopper
Art Direction — Gareth Sanger
Animation — Andy Hopper
FX TD — Bastian J. Schiffer
Edit & Sound — Callum Earnshaw
January 2021.
Lighting, shading and rendering was beautifully done by Andy Hopper at BAKED. My main task was developing the sundew plant with its sticky tendrils plus additional effects such as spider webs, droplets and the deforming surface the plant was clinging to.